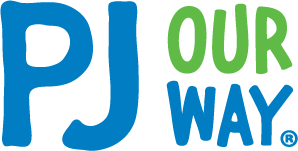 kid
parent
You're now in Kid Mode Parent Mode
Writing and publishing for kids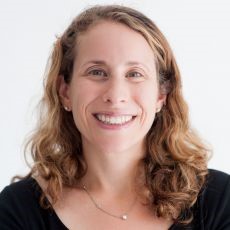 We asked Alyssa Henkin, Senior Vice President at Trident Media Group (and a PJ Library parent!), to weigh in on some of the current trends in kidlit and specifically Jewish children's literature. If you are an author, editor, or agent who would like to be featured in the PJ Library newsletter, please email submissions@pjourway.org.
Q: As you know, PJ Library & PJ Our Way are dedicated to mailing high-quality children's books with Jewish content. What kinds of Jewish stories or Jewish characters would you like to see more of?
A: With Antisemitism on the rise, I'd love to find more novels that promote understanding and inclusion. I think now is also the time to go deeper than merely Yiddish phrases and characters eating bagels at break-fast (although I do love Midge Maisel!) and think about how Judaism intersects with many issues du jour from LGBTQ themes to #MeToo to immigrant rights, etc.
Q: How do you see books with Jewish stories or Jewish characters fitting into the We Need Diverse Books movement?
A: To echo the above, I think Judaism and the way it intersects with many of the themes and issues that we are facing today is very much of interest to editors. People may be eager for Jewish immigrant fleeing stories that are not Germany 1938 but Baghdad or the former USSR or Ethiopia at various points in the late 20
th
century. I think the Israeli-Palestinian conflict and its place on college campuses here in the US merits examination in a novel or nonfiction for YA.
Q: We see publishers and authors defining the middle-grade category in various ways. How do you define a middle grade book?
A: Middle grade can be a novel in prose or verse, a graphic novel, an illustrated novel, or nonfiction, maybe even a sophisticated picture book on occasion, but it's always geared at readers ages 8 or 9 to 12.
Q: What do you think is a children's book author's biggest challenge?
A: It's a competitive market out there, so making your book stand out to readers is always the biggest challenge in my opinion. Thankfully, social media is offering a lot of new ways for authors to connect with potential readers and parents of readers!
Q: What would you say is the #1 factor that makes or breaks a manuscript?
A: For me, I have to like the writing and really, really care about the characters.
Q: What was your favorite children's book as a child? What's your favorite now?
A: I will focus this on my favorite Jewishly themed books and promote one by a client:
As a kid I loved ALL OF A KIND FAMILY for its portrayal of a Jewish family like my own (I am one of four daughters) in the early 20
th
century. Fast forward to 2014 when I received my client Ruth Behar's
LUCKY BROKEN GIRL
in the slush pile. I loved it from the start, and her portrayal of a Cuban Jewish family in 1960's New York reminded me of the ALL OF A KIND FAMILY in its loving but real portrayal of Jewish immigrants.
Thank you so much, Alyssa!