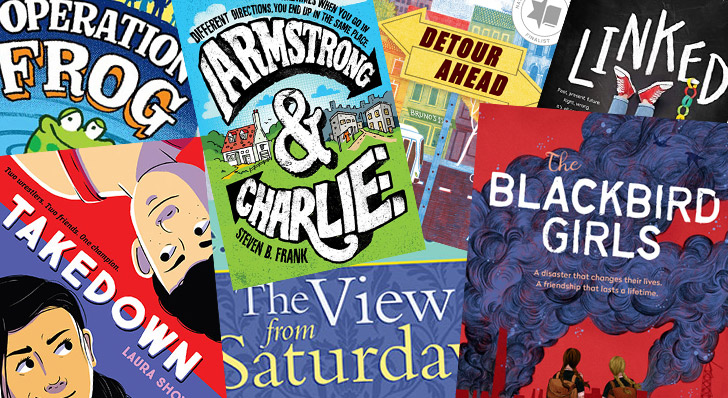 PJ Our Way Middle Grade Books Told from Multiple Perspectives
Middle-grade books with multiple narrators aren't just extra fun for kids to read, but they also teach readers to see their worlds and experiences from a variety of perspectives.
This month we're delighted to offer Armstrong and Charlie, a powerful story narrated by Charlie Ross, a white boy, and Armstrong Le Rois, a black boy. Although they're both 6th graders living in Los Angeles in the 1970's, they have vastly different experiences. In honor of Armstrong and Charlie, we've compiled a list of PJ Our Way books told from multiple perspectives.

---
---
---
---
---
---
---
---
---
---