Amazing and fun videos, activities, and ideas for Purim!
Purim traditions include dressing up, sharing gift baskets or
mishloach manot
with friends, making noise by shaking groggers, and staying up late with your friends and community. People give
tzedakah
and read the Book of Esther, or
megillah
, which shares the story of how the Jews of Persia were saved from annihilation
.
Want to know more? Check out the sections below!
Listen
As Told by Jeremy: The Purim Story (With Toys!)
Hanah Explains It All: The Four Mitzvot (Commandments) of Purim
Read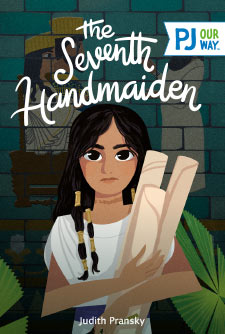 Handmaiden to the secretive Lady Esther, Darya has uncovered a treacherous plot that could endanger them all. Can she save the people she cares about and discover the truth about her past?
---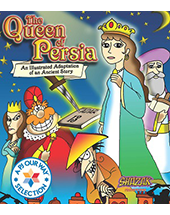 This hilarious graphic novel contains details based on a Midrashic (ancient Rabbinic interpretation) understanding of the Purim story. It tells the story of how Queen Esther miraculously rescued the Persian Jewish community from the evil Haman with vibrant illustrations, kid-friendly jokes, and clever quizzes.
---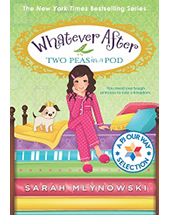 Abby and her brother enter a fairy-tale world through a mirror in their basement, right into a fractured version of The Princess and the Pea. When the Kingdom of Bog anoints Abby as its new princess, she decides to run a contest to find her strongest, bravest and kindest successor. Abby's princess contest is inspired by the story of Purim, when King Ahasuerus searches for a replacement for Queen Vashti and marries the courageous Queen Esther.
---
Craft
Mischloach Manot – Made by Nathalie!
Hettie's Giant Paper Hamantaschen
Paper Chains from Paper Chains
Cook
Bella's Favorite Hamantaschen
Joseph's Creative Pastries
More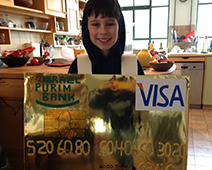 Check out some cool costume ideas from PJ Our Way kids, then tell us about your costume in the comments!
---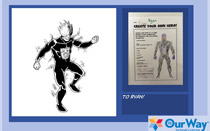 See the results of a Purim event featuring comic book artist Dov Smiley.
---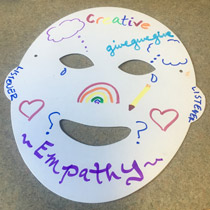 PJ Our Way Professional Heather Paul suggests an activity for parents to do with their children that fits in perfectly with the spirit of Purim.
---