Mazel tov on graduating from PJ Our Way! Don't worry – the reading doesn't have to stop here. There's a world of amazing Jewish books out there, and we've chosen a few of our top recommendations for teens. If you have any great books to suggest, let us know in the comments!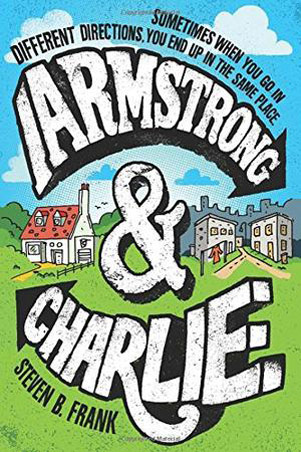 Armstrong & Charlie by Steven B. Frank (2017)

Charlie isn't looking forward to sixth grade. If he starts sixth grade, chances are he'll finish it. And when he does, he'll grow older than the brother he recently lost. Armstrong isn't looking forward to sixth grade, either. When his parents sign him up for Opportunity Busing to a white school in the Hollywood Hills, all he wants to know is "What time in the morning will my alarm clock have the opportunity to ring?" When these two land at the same desk, it's the Rules Boy next to the Rebel, a boy who lost a brother elbow-to-elbow with a boy who longs for one.
---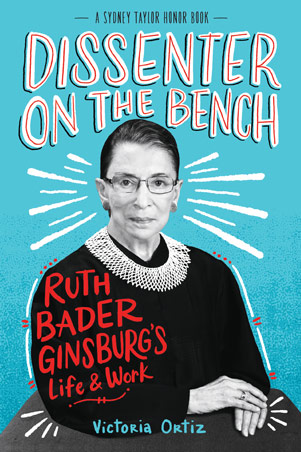 Dissenter on the Bench: Ruth Bader Ginsburg's Life and Work by Victoria Ortiz (2019)

This 2020 Sydney Taylor honor book explores the life and career of the fiercely principled Supreme Court Justice with dramatic accounts of her landmark cases that moved the needle on legal protection of human rights, illustrated with b/w archival photographs.
---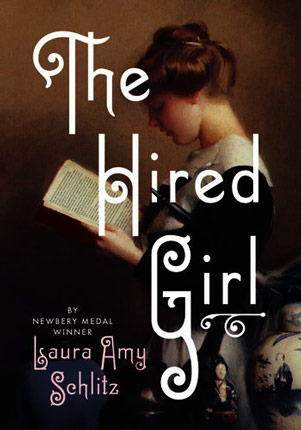 The Hired Girl by Laura Amy Schlitz (2017)

Fourteen-year-old Joan Skraggs, just like the heroines in her beloved novels, yearns for real life and true love. Over the summer of 1911, Joan pours her heart and her hope out into her diary — because maybe, just maybe, a hired girl cleaning and cooking for six dollars a week can become what a farm girl could only dream of: a woman with a future. This engaged novel won a Sydney Taylor award and the National Jewish Book Award.
---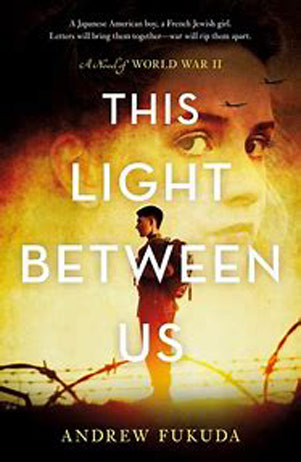 The Light Between Us by Andrea Fukuda (2021)

In 1935, ten-year-old Alex Maki from Bainbridge Island, Washington is disgusted when he's forced to become pen pals with Charlie Lévy of Paris, France―a girl. He thought she was a boy. In spite of Alex's reluctance, their letters continue to fly across the Atlantic―and along with them, the shared hopes and dreams of friendship. Until the Japanese attack on Pearl Harbor and the growing Nazi persecution of Jews force them to confront the darkest aspects of human nature. This story of friendship and hope won the American Library Association's Asian/Pacific American Award for Literature.
---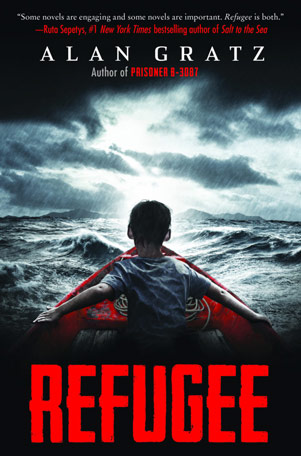 Refugee by Alan Gratz (2017)

Josef is a Jewish boy living in 1930s Nazi Germany. With the threat of concentration camps looming, he and his family board a ship bound for the other side of the world. Isabel is a Cuban girl in 1994. With riots and unrest plaguing her country, she and her family set out on a raft, hoping to find safety in America. Mahmoud is a Syrian boy in 2015. With his homeland torn apart by violence and destruction, he and his family begin a long trek toward Europe. All three kids go on harrowing journeys in search of refuge. Although Josef, Isabel, and Mahmoud are separated by continents and decades, shocking connections will tie their stories together in the end.
---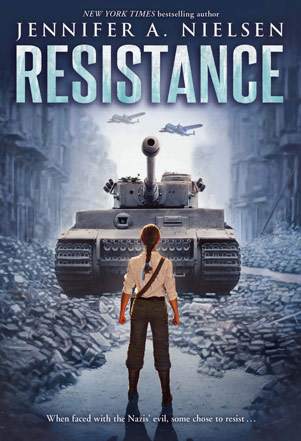 Resistance by Jennifer Nielsen (2021)

Chaya Lindner is a teenager living in Nazi-occupied Poland. Simply being Jewish places her in danger of being killed or sent to the camps. After her little sister is taken away, her younger brother disappears, and her parents all but give up hope, Chaya is determined to make a difference. Using forged papers and her fair features, Chaya becomes a courier and travels between the Jewish ghettos of Poland, smuggling food, papers, and even people. This compelling story of resistance won a Sydney Taylor honor.
---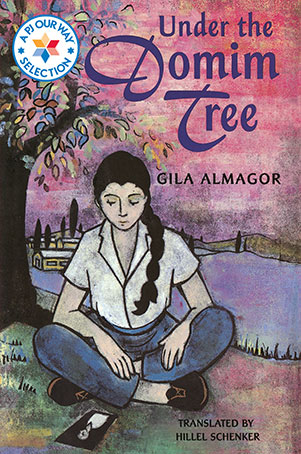 Under the Domim Tree by Gila Almagor (2015)

A moving story about three girls coming of age in post-Holocaust Israel. Like most of the children in Udim, a youth village nestled along Israel's coastal plain, Aviya, Yola, and Mira share a common sorrow--the pain of longing for lost loved ones. Through their struggles, the girls find friendship and the comfort of knowing they're not alone. This National Jewish Book Award winner was also made into a movie of the same name.
---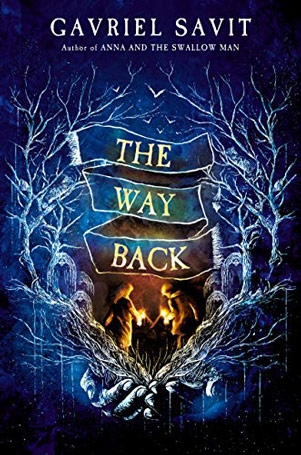 The Way Back by Gavriel Savit (2020)

For the Jews of Eastern Europe, demons are everywhere: dancing on the rooftops at midnight, congregating in the trees, harrowing the dead, even trying to steal the living. But the demons have a land of their own: a Far Country governed by demonic dukes, barons, and earls. When the Angel of Death comes strolling through the little shtetl of Tupik one night, two young people will be sent spinning off on a journey through the Far Country. There they will make pacts with ancient demons, declare war on Death himself, and maybe-- just maybe--find a way to make it back alive. This National Book Award finalist and Sydney Taylor honor winner is perfect for fans of Neil Gaiman and Philip Pullman.
---