What's Jewish about Earth Day? What's it like to live in one of the world's oldest and tallest trees? And what can YOU do to help save our planet? Find out at an Earth Day webinar just for PJ Our Way kids!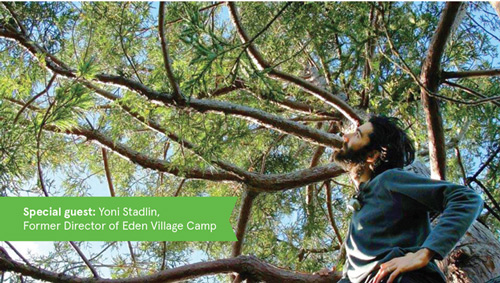 A PJ Our Way Earth Day Celebration
On Sunday, April 10th, 3-4pm EST, all PJ Our Way kids are invited to a special Earth Day webinar. Be inspired, have fun, and move the needle towards greater earth connection and sustainability!
Special guest Yoni Stadlin is a playful educator who loves nature, music and community. He's been a camp director, educator, and activist, and he also lived for several months in some ancient redwood trees!
Zoom registration required! Please email designteam@pjourway.org for registration information.