PJ Our Way author Joanne Levy talks to readers about farming, food, and a fun planting project!
Hi PJ Our Way readers and families!

If you're like me, you love being outside and maybe even getting your hands dirty in the garden, but as we get into the cooler weather (especially up here in Canada where I live), it's nice to have some indoor projects to keep you busy.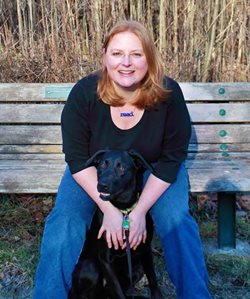 A few years ago, I moved from a city out to a very small town, surrounded by farms that raise chickens and cows and grow food crops like wheat, squashes, lettuce, carrots, and lots of pumpkins. Seeing all these farms made me think more about farming and food. Food doesn't just sprout up at the grocery store. I had always known that, of course, but I hadn't given the origins of our food supply much thought other than what I could pick up at my local shop. That was part of my inspiration for writing
Double Trouble
.
In the book, the main character, Tori, loves to garden and wants to become a food scientist when she grows up. She understands the importance of our food supply and knowing where our food comes from and how best to keep ourselves – and the planet – healthy.
In her small way, Tori contributes to her family's weekly produce by planting and harvesting an organic garden in her own yard. While not everyone has the space, climate, or ability to plant an organic garden, there are still some cool ways to grow some of your own food — even indoors!
I love that PJ Our Way is sending out microgreen growing kits to get you started! Fun fact: Salad always tastes better when you grow it yourself. That's not scientifically proven, but it's definitely true.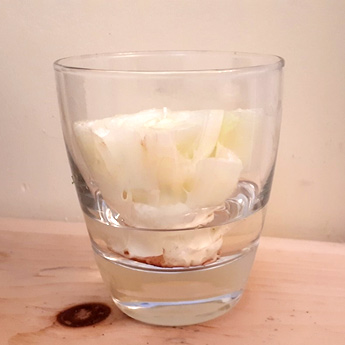 In addition to your microgreens, here's another fun windowsill project: regrowing romaine lettuce! It's so easy that anyone can do it. Start by buying a package of romaine hearts and use the tops to make a salad, leaving an inch or two at the stem end. (Just be careful with the knives — ask a grown up for help if necessary.) Instead of tossing or composting the stems, put each in a glass of shallow water so that the bottoms are immersed (see picture). Change the water every day or two and watch your lettuce start to grow up the center. Soon you'll have tall leaves to harvest and you can start again.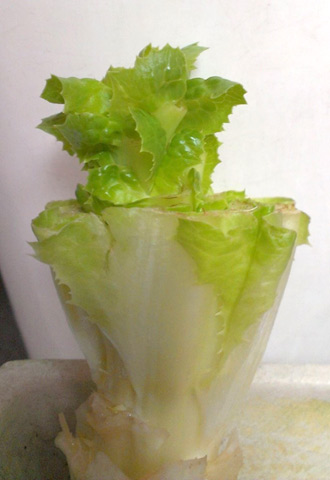 Cool, right?
Here's an easy dressing recipe that you can make yourself to go with your homegrown salad:
INGREDIENTS
· 1/2 cup oil – olive or canola – whatever you have on hand
· 3 tablespoons vinegar – I like balsamic, but you can use any type: plain white, apple cider, or red wine vinegar
· 1 tablespoon Dijon mustard
· 1 tablespoon maple syrup or honey
· 2 cloves of garlic, pressed or minced (you can leave this out if you don't like garlic)
· 1/4 teaspoon salt
·
Change the water every day or two and watch as new leaves begin to grow.
Pepper, to taste (I don't like pepper, so I don't bother)
DIRECTIONS
Put all of your ingredients into a mason jar, put the lid on tightly, and shake until well blended. You can keep the extra in the fridge right in the jar. Shake before use.
This recipe is just a starting point – experiment with the ingredients to find what you like. Want it tangier? Add some more mustard or a dash of lemon juice. Like it sweeter? Use more honey or maple syrup. Add any herbs or spices that you enjoy. It's YOUR salad – dress it how you like it!
Happy growing (and eating)!