We are very excited to introduce the 2018-2019 National Design Team! These awesome kids were selected from over 165 applicants! They will create video trailers, polls, quizzes, and reviews for all books on the PJ Our Way website; meet monthly via video conference; and participate in workshops and author interviews throughout the year.
Meet the 2018-2019 National Design Team!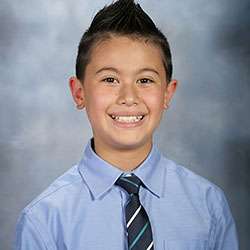 Aaron, age 10, California
I like baseball (watching Oakland A's, playing Little League), skiing, Kung Fu, music, playing piano, reading, traveling to new places, and spending Shabbat with family.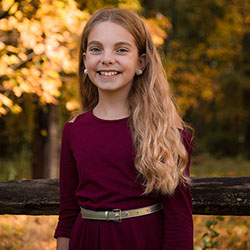 Ariel, age 11, Massachusetts
My favorite sport to play is tennis, and I also like swimming. I love to read and watch TV. I'm also interested in video design, and I have started my own small montage business. I like to sing, and I've been in a couple local theater productions.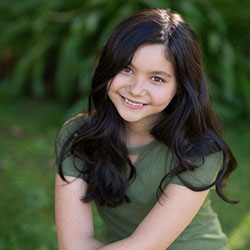 Brenna, age 11, California
I play violin, dance jazz, sing, act, am a Girl Scout and LOVE to read.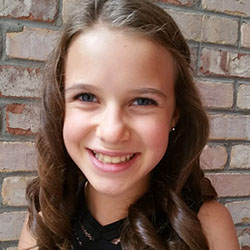 Danielle, age 11, Colorado
I love to write, read, draw, make slime, dance, and hang out with my dog.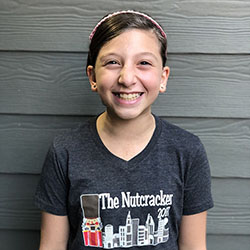 Elana, age 10, Washington
I like to do ballet, read, ride my bike, draw, and bake. I play the piano & cello.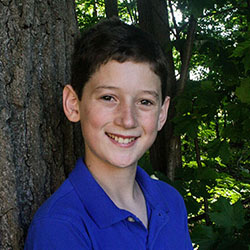 Eli, age 12, Minnesota
I like to play piano, read PJ Our Way books, make videos, take photos, go mountain biking, and go on vacation.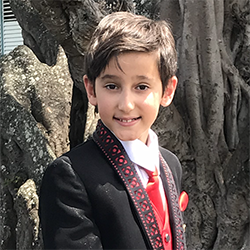 Elijah, age 10, Hawaii
Growing up in beautiful in Hawaii, I get to explore tropical forests, jump on our trampoline, and swim at the pool or beach year-round. I love to help people and improve things, so I ran and was elected to serve on my school's student council. On Friday evenings, I enjoy going to the synagogue with my family to celebrate Shabbat. I also love to play the piano and the violin and compose electronic music.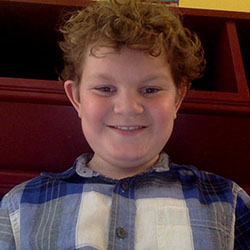 Ezra, age 10, New York
I like to read and play sports. I like soccer, basketball, lacrosse, football, and baseball. My favorite books are Harry Potter and Percy Jackson. I have been dancing Hip Hop for 6 years.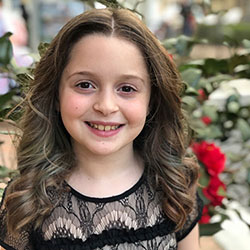 Isabella, age 10, Georgia
I do a lot of writing and drawing for fun and love to read! I also love to dance, especially ballet and spend a lot of time after school at my local dance studio. I'm on a local PJ Our Way Design Team too, and we do a lot of fun activities. My favorite activity with them last year was touring The Weather Channel and learning about what a meteorologist does.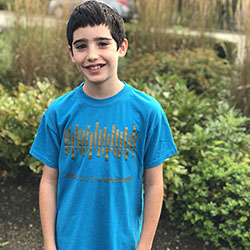 Josh, age 10, Illinois
I like reading, writing, science, art, theater, and playing guitar and piano.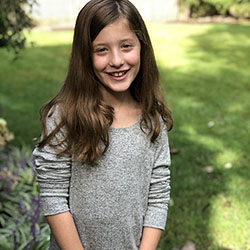 Lilah, age 8, New Jersey
I love to read and write, swim, and play basketball and tennis. I enjoy creating artwork and taking part in musical theater.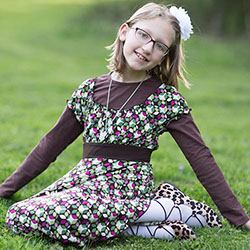 Sheina Brocha, age 11, Pennsylvania
I like drawing, sculpting, and reading.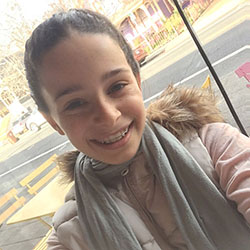 Sydnie, age 12, California
I really love to dance and be creative. I like to work hard almost as much as I like to laugh. I love being around my friends and my little sister. I love having fun and trying new things. I could not live without my little sister because she's my best friend. I talk to her about everything and she does the same. If I could make one thing go away in this world, it would be bullying.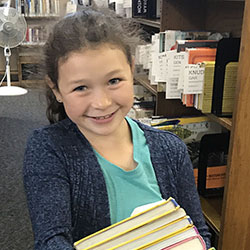 Yona, age 11, Washington
I like playing soccer, reading, writing, mountain biking, and skiing. I love going to summer camp. And I'm a bit of a Hamilton nut -- I know pretty much all the words by heart!
Celestina, age 12, California, Teen Leader
Want to learn more about the 2018-2019 National Design Team? Read about their favorite PJ Our Way books.