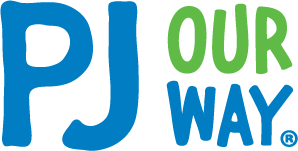 kid
parent
You're now in Kid Mode Parent Mode
The tween years aren't easy for kids or their parents, especially not during a global pandemic. Read Carla Naumburg PhD's tips on maintaining calm in the home in the face of these uncertain times.

By Carla Naumburg, PhD

The tween years aren't easy for kids or their parents. Children ages 9 - 12 are facing increasingly complex social dynamics, changing bodies (*cough* hormones *cough*), the stressors of social media, and a constantly broadening awareness of the news and world events.

The last thing any of us needs is a global pandemic.

Yet, here we are.

If your tween is feeling anxious, well, that's not unreasonable. We're living through an unprecedented crisis, and everyone's anxiety is on the rise. Anxiety is just a feeling (albeit a deeply unpleasant one), and it will pass. Even so, anxiety feels awful and can make it hard for tweens to focus, sleep, and not bite their poor parents' heads off every three minutes.

It's just not possible to completely eradicate our children's anxiety, but there are strategies and practices that can help lessen it. Not surprisingly, it starts with us.

Do what you can to manage your own anxiety.
For better or worse, we set the baseline of calm in our homes, and our kids won't be able to get any calmer than we are. A good rule of thumb: anything you recommend for your tween applies to you too!

Talk about the situation with your tween.
It's quite likely that whatever your tween is imagining is worse than the reality, so it's important that you provide them with accurate information. You don't need to push these conversations; just be willing to engage in them. Focus on your child's questions and try not to get into additional information they didn't request. Oh, and talking about this virus may trigger your anxiety, so do what you can to get— and stay— as calm as possible.

Limit their access to the news and social media.
The news is bad. It's just bad. It's really better not to check. If your kids are really desperate for information, focus on trusted, non-sensationalistic sources or news websites with positive stories, such as The Good News Network (link in comments below). And if they're just looking for some bad news, tell them it's time to get in the shower or clean their rooms.

Stick to routines.
Have your kids get dressed and brush their teeth in the morning and shower and put on pajamas at night. Go with whatever kind of schedule works for your family; keep it as loose or as scheduled as you prefer, but try to bring some level of predictability to your day. Knowing what comes next reduces anxiety for everyone.

Remember that self-care isn't just for adults.
Getting enough sleep, eating healthy foods, going outside, and moving their bodies every day will help kids' anxiety decrease.

Remind your tweens of what they can control.
One of the most challenging aspects of this particular crisis is that so much is beyond our control. Help your tweens remember what they can control: caring for themselves (by practicing good self-care and hand-washing, for example), caring for others (by connecting over the phone or online), and caring for their community (by practicing social distancing).

Don't worry if they regress.
Don't stress if you find your children reading pictures books, playing with dolls or toys they haven't touched in years, or being a bit clingier than usual. These are healthy coping mechanisms during times of stress.

Encourage your child to get lost in a good book.
Stories can be powerful distractions, and thanks to PJ Our Way, you should have a few extra books in your house! If you're looking for ideas for how to get your tween reading, here are some ideas for you.

Practice kindness.
Research has found (and many of us have experienced) that helping others is a powerful antidote to helplessness and worry. Have your children call or Facetime friends and family members who may need a little connection. Chalk friendly reminders on your sidewalk. Leave a kind note and/or a tip for your letter carrier.

Laugh as hard and as often as possible.
Watch funny movies or videos together. Tell each other jokes. Here's a good one to get you started:

A turtle is crossing the road when he's mugged by two snails. When the police show up, they ask him what happened. The shaken turtle replies, "I don't know. It all happened so fast."

And last but not least, keep in mind: gam zeh ya'avor. This too shall pass.